MUSIC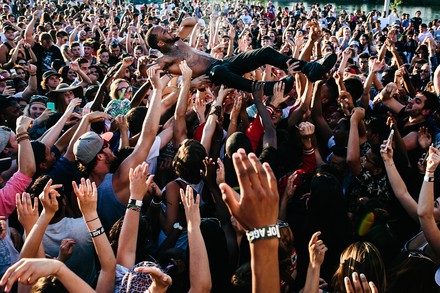 SLED ISLAND LEMONADE STAND SPOTIFY PLAYLIST: VENUES FOR A DANCE PARTY
(The Sled Island Lemonade Stand)
SLED ISLAND AT COMMONWEALTH
Featuring Black Milk, Cakes Da Killa, Colin Stetson, The Comet is Coming, JPEGMAFIA, Jungle Pussy, Lido Pimienta, Mount Kimbie, Snotty Nose Rez Kids, TT the Artist, Yves Tumor and more.
SLED ISLAND AT THE HIFI CLUB
Featuring Cartel Madras, Cashmere Cat, Graham Van Pelt, HUMANS, I M U R, Jessy Lanza, Kloves, Maluca, My Nu Leng, Synkro, Twin Shadow and more.
SLED ISLAND BLOCK PARTY HIGHLIGHTS
Featuring Ardalan, Beach Season, Har Mar Superstar, Jack Harlow, Josh Pan, Lou Phelps, Mykki Blanco, Ouri, Seven Davis Jr, Tory Lanez and more.