MUSIC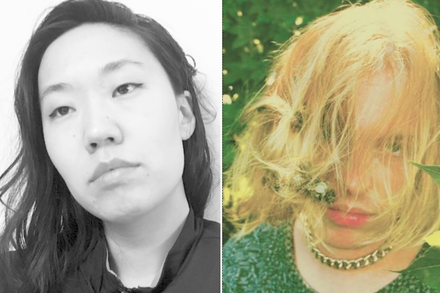 EEJUNGMI & RAF WILCOT (DJ SET)
(The Sled Island Lemonade Stand)
Calgary, AB
In partnership with the Palomino Smokehouse, Sled Island will be offering safe, socially-distanced, free DJ sets throughout the Lemonade Stand's weekend. The venue and fest prioritized DJs who were already quaranting together or already within a safe social bubble together. Where better to host these DJ sets than at Calgary's favourite rock & roll and BBQ joint? We encourage you to make a reservation for a table of six or less with the Palomino directly at info@thepalomino.ca.
ABOUT EEJUNGMI
EEJUNGMI is a developing electronic project from Katie Lee that addresses the emotional landscapes surrounding the dissonance of two cultural identities. After taking a hiatus from writing and performing, from her time in Braids to her involvement in other projects such as Port St. Willow, she has found a renewed interesting in sharing her experiences through performance. In addition, she hosts a monthly radio show on n10.as and has mixed at several events in Montreal and Calgary. Her diverse mixes and exploration of electronic music has given her the confidence to start producing and composing her own tracks.
ABOUT RAF WILCOT
Raf Wilcot makes music that sounds like '70s AM folk distorted inside a hall of mirrors. Listeners may know Wilcot from his past work leading Telstar Drugs or as a member of Un Blonde, but neither project will prepare listeners for the pastoral shimmer of the "sci-fi folk" he makes today. It's gentle, curious-sounding songwriting befitting a pensive afternoon spent looking out the window.