MUSIC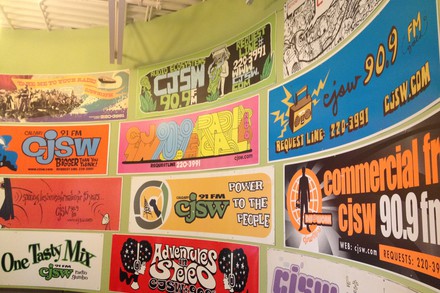 CJSW'S FIVE-PART SLED ISLAND PODCAST SPECIAL
(The Sled Island Lemonade Stand)
Our good friends from the greatest campus radio station in the country have decided to put together a very special two-part podcast series about the festival over the years. Featuring interviews with festival staff, artists, venue owners, fans and community members alike, the series will bring you up to speed on the fest that was, the fest that was supposed to have been and the fest that always will be. Set your dial to 90.9 or tune in online at CJSW.com for the podcast specifically, but also, as your default station year-round!
Episodes will be available online at cjsw.com/sled2020
Episode I features Sled Island's Marketing and Communications Coordinator Morgan Cairns, along with Jay Allen, Program Director at CFCR Radio, Ryan Dyck, Label Manager at Mint Records, Peter Hemminger, Executive Director of Quickdraw Animation Society.
Episode II features Maud Salvi, the Executive Director of Sled Island, along with local rapper and solo artist Sinzere, Sled Island's Colin Gallant, and local band Gone Cosmic.
Episode III features Shawn Petsche, Festival Manager for Sled Island, along with local bands Brain Bent and Witch Victim.
Episode IV features songwriter and harpist Jennifer Crighton (Hermitess), experimental flutist Jiajia Li, and local artist Polly Dactic, and NETRVNNER.