Special Event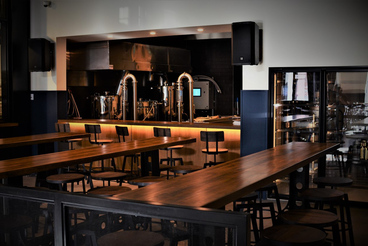 ALBERTA BREWERY SPOTLIGHT: INNER CITY BREWING
We recommend stopping by Inner City Brewing to stock up on beers to complement your day's activities at home, whether they include catching up with the Calgary Underground Film Festival's online screenings or listening to records from Sled Island's history as provided by Sloth Records. Inner City is run by fantastic people who value the music community in Calgary, as seen through their work with Big Winter Classic, and we couldn't recommend them enough!
Inner City Brewing's taproom is open daily from 12pm (1pm on Sunday) and they offer off-sales as well.
About Inner City Brewing:
The inner city is our home and it's where we brew.
Through everything we do, this is our focus: In a cool, inner city location, we will brew the best beer in Canada. Together with happy employees who are passionate ambassadors, we will produce a sustainable product and will be customer-focused in all that we do. We'll share our love of craft beer and widen its acceptance into our community.