Special Event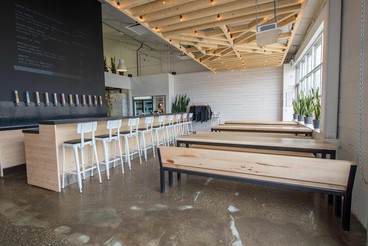 ALBERTA BREWERY SPOTLIGHT: ANNEX ALE PROJECT
We recommend stopping by Annex Ale Project to stock up on beers to complement your day's activities, whether that includes a drink while listening to one of Sled Island's curated playlists or taking in Dickens' Hang The DJ livestream set. Annex Ale Project is run by fantastic people heavily involved in Calgary's music & arts community and we couldn't recommend them enough!
The taproom and Lil' Empire will be open for on site consumption from 12-9 Wednesdasy & Thursdays, 12-10 Fridays and Saturdays, and 12-6 on Sundays!
Annex Ale Project is open for off-sales and pick-ups as well!
About Annex Ale Project:
Our brewery means business. We make 15 hectolitres at a time and have over 280 hectolitres of cellar space. Our soda shop expansion even made room for some foudres. Our size allows us to stay agile and get creative, which we take full advantage of. It's rare for us to go a fortnight without a new launch and it's common for beers to sell out quickly.