MUSIC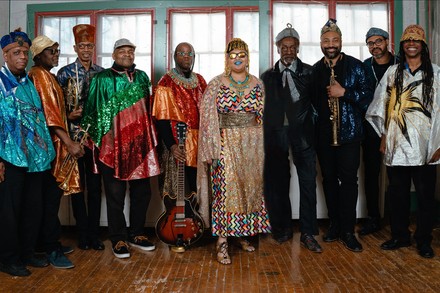 Sun Ra Arkestra
Birmingham, AL
There aren't many musical groups that are still going strong 30 years after their leader's death, but then again, there aren't any groups in the universe like the Sun Ra Arkestra. Since the passing of Sun Ra in 1993, the pioneering afro-futurist, avant-garde big band has been spreading the immensely influential music and philosophy of their late bandleader, Le Sony'r Ra.

With an ever-flexible lineup and a gargantuan catalog of music spanning from cosmic jazz to disco to free jazz to bop, Sun Ra's influence can be seen in every corner of contemporary music. From legends like John Coltrane to indie icons Yo La Tengo and punk forebears MC5, Sun Ra's influence is so far-reaching that it's hard to imagine modern music being the same without him.

Operating since 1958, the Arkestra has always maintained its reputation as one of the most progressive acts in music. With lineups that range anywhere from 12 to 20 musicians, and with afro-futurist players as otherworldly as Sun Ra himself that they could be a show on their own, the Arkestra's live performances are a pure distillation of the spontaneity and electricity of Sun Ra's compositions.

The new Millennium has seen the Arkestra do everything from a retrospective of its work at the Institute of Contemporary Art in Philadelphia to performances at prestigious venues such as the Kennedy Center, Radio City Music Hall and the Berlin Opera House. It's a testament to Sun Ra's music that seeing the Arkestra now is just as vital as it was 65 years ago.
INTO
Sun Ra Arkestra

? CHECK THESE OUT: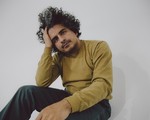 Helado Negro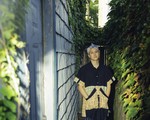 Sen Morimoto
the della kit
THE MUSIC LINEUP: BY NAMEVIEW ALL >
1

3

8

a

b

c

d

e

f

g

h

i

j

k

l

m

n

o

p

q

r

s

t

u

v

w

y

z