Visual Art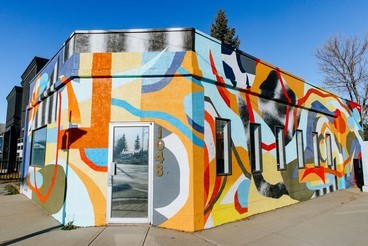 nvrlnd. Art Battle
During Sled Island's Ramsay Block Party, come and witness the inaugural art battle at nvrlnd. Arts Foundation!
Join us for an old school showdown where a diverse group of artists collide, igniting competition of creativity and expression. Experience the artists talent in real-time as blank canvases come to life, transformed into mesmerizing artworks before your eyes.
Engage with the process, cast your votes, and be a part of the excitement that shapes the outcome. Don't miss the grand finale, where top artists unleash their innovative ideas, culminating in a celebration of artistic expression.
Are you an artist wanting to participate? Follow @nvrlnd.yyc on Instagram and keep a look out for the artist call.