Visual Art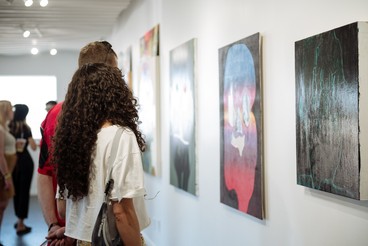 AUArts Students' Association Exhibit
The AUArts Students' Association, in collaboration with Sled Island and nvrlnd. boutique present an exhibition featuring work by emerging artists from the Alberta University of Arts.
AUArts Students' Association is a visible and vocal student-run organization that represents a creative community of students. As emerging creative professionals, they value meaningful opportunities that enhance their educational experience while recognizing the value of their dedication to art, design, research and craft.
Artists include Mantis, Alaska White, Juli Song, Alexandra Jaco, Rachel Erickson, Vivian Smith, Nicole Shah, Lauren Jacobson.

(Photo: Elyse Bouvier)