MUSIC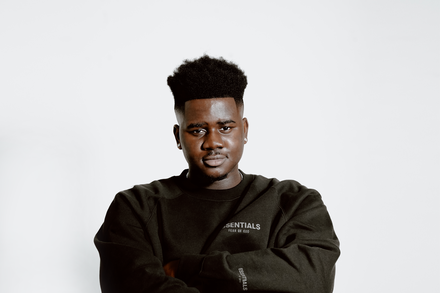 Akintoye
(2023 (Live Artists))
Toronto, ON
Toronto rapper Akintoye became an "overnight sensation" when his catchy track "Pizzazz" blew up on TikTok last year. In fact, the 23-year-old artist has been working since he was in high school and has three full-length albums to his name: Vertigo (2020), Centrepiece (2021) and Anxiety & Circumstance (2022).
Akintoye's signature style includes explorations of mental illness — he's the opposite of shy when it comes to his own experiences with anxiety — a raspy, lightning-fast flow and richly fleshed out instrumentals that hop between classic hip-hop, trap and even rock-adjacent compositions.
The aforementioned "Pizzazz" went viral in part due to its relatability and positive outlook. "If I'ma be sad, I'ma do it with pizzazz / And shake these feelings off my ass / They'll find me in some glitter if I crash," he raps. And though the song is not included on Anxiety & Circumstance, there are many similar gems to be discovered on that album.
Thanks to his online success, including being named one of TikTok's Black Trailblazers and one of BET's favourite TikTok creators in 2022, Akintoye is now a full-time musician. The attention has also brought him some prominent feature opportunities, including alongside Idris Elba and others on the banging "Aces."
Sled Island 2023 will be Calgarians' first chance to see Akintoye on stage. And so they should. His high energy performances come complete with a live band, and we're convinced this could be one of the most exciting hip-hop shows in the city this year.