MUSIC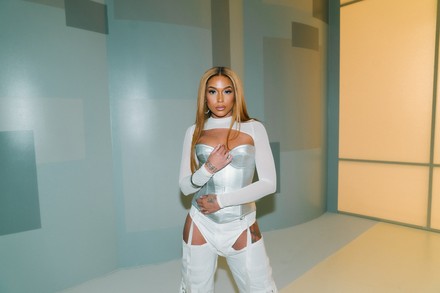 Princess Nokia
(2022)
New York, NY
If you want proof of Princess Nokia's firepower behind the mic across diverse styles, look no further than the 2020 dual albums Everything Sucks and Everything is Beautiful.
Everything is Beautiful, held together by a bedrock of lush, soulful instrumentation, shows Nokia's more vulnerable side across 12 feel-good tracks.
Sucks, on the other hand, is a tough-as-nails combination of minimal trap beats, growls and boasts. Standout single "I Like Him," surpassed even her 2017 breakout hit "Tomboy," receiving Gold certification from the RIAA and becoming inescapable on TikTok. (We still have "my little titties and my phat belly" stuck in our heads pretty much 24/7, though). Elsewhere, "Harley Quinn" and "Welcome to the Circus" are twisted odes to chaos with just a pinch of winking juggalo spice tossed in for good measure.
Although both records have distinct, well-defined aesthetics, Nokia talks about how she brings together disparate influences for something distinctly her own on both. A chameleon since day one, the Afro-Indigenous artist traces her heritage to Puerto Rico and has lived in nearly every corner of New York, where she has founded the crews House of Mongo and Brujas. She has tackled goth, skater, ballroom, emo and other influences across her records.
Remarkably, none of her projects feel like a detour off course. Rather, each reveals and explores a layer of her artistry, as her stage show proves. Her energetic, commanding performances unify the material in a way that needs to be experienced to be believed.