MUSIC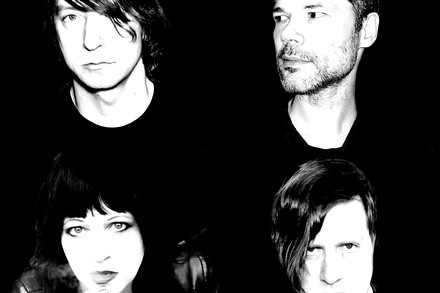 Lydia Lunch RETROVIRUS
(2022)
New York, NY
Lydia Lunch may well have invented no wave when she erupted upon the downtown New York scene of the late '70s and fronted the revolutionary Teenage Jesus and the Jerks. Considered to be one of the defining movements of music's last half-century, no wave has been explored in the Brian Eno-curated New York No Wave compilation, countless articles, a book and by just about every discordant musician to exist since. For a great primer on Lunch herself, check out the 2019 doc Lydia Lunch: The War is Never Over.
Throughout her career, Lunch has defied convention in many ways outside of music. Her singular voice has lent itself to film, poetry, spoken word, books, comics, podcasting and even self-empowerment. Her collaborators include Sonic Youth, Einstürzende Neubauten, Nels Cline, Hubert Selby Jr. and innumerable others.
Hostile, vulgar and unfiltered, Lunch's iconic swagger is something everyone wants but few could handle; partly why she never entered the mainstream system. Her company Widowspeak Productions handles all her recording and publishing, including the career-hopping live album Retrovirus (2013) — also the name of her current performance vehicle.
Made up of Lunch and "all-star cast of sonic brutarians" Weasel Walter, Kevin Shea and Tim Dahl, Lydia Lunch RETROVIRUS will tackle Lunch's works from 1977 to present via selections from previous bands like Teenage Jesus and the Jerks and 8 Eyed Spy, or classic albums Queen of Siam and Shotgun Wedding, wading into territories of no wave, hard rock, psychedelia, "illustrated word" and "jazz noir" in the process.
This blueprint aside, the work of Lydia Lunch is predictable to no one. You will be frightened, perplexed and engrossed by what you see. If you're open enough, you will also be tremendously inspired.