MUSIC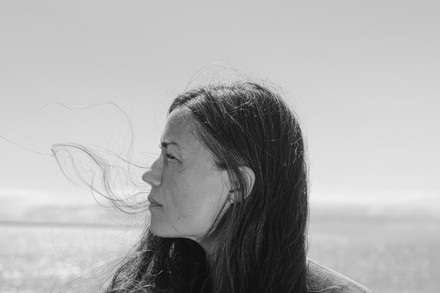 Grouper
(2022)
Portland, OR
There are few experimental artists who can compete with the breadth of Grouper's Liz Harris. Since appearing on the scene with her self-titled debut in 2005, Harris' prolific solo output is only rivaled by her collaborations with acts like Xiu Xiu and Jefre Cantu-Ledesma.
Grouper's sound lingers on a purgatorial plane, roaming through a great beyond of folky acoustic drones and piano-driven requiems. There's a stillness in the tonality of the songs, but a great deal of movement in her lyricism.
Finding ever-growing acclaim from fans and critics alike, Grouper's album Ruins perhaps best exemplifies the tumultuous and sometimes eerie world Harris creates. Its encroaching swells give way to scattered piano keys with whispered lyrics fitting snugly in between each note.
Harris played Sled Island in 2018 in support of follow-up Grid of Points, with a new set of tales wrapped up in her delicate songcraft, before releasing a nearly wordless ambient electronic album under the name Nivhek in 2019. She returns to the festival this year with a new album in tow, 2021's Shade. Named Best New Music and the 18th best album of the year by Pitchfork, Shade delineates Grouper's sonic tendencies into two extremes: clean, spare tracks with minimal accompaniment and noise-riddled bursts of obfuscations. Harris has never sounded so much like herself.
Much like her albums, Grouper's live sets are intensely personal, aimed to evoke the deepest responses from both longtime fans and first-time witnesses. Performances often feature monochromatic projections to complement the ethereal atmosphere; they're a place to be introspective or simply just to sway.