MUSIC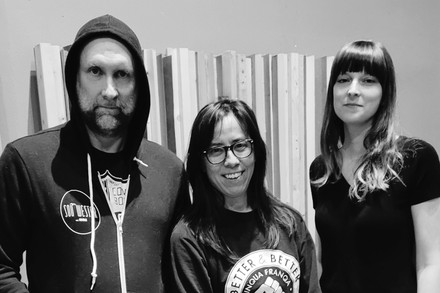 Built to Spill
(2022)
Boise, ID
Indie rock institution Built to Spill is back with its first album of original material in seven years: When The Wind Forgets Your Name, out on Sub Pop this September. The record's lead single "Gonna Lose" has core band member Doug Martsch singing woozily about acid in a falsetto while his signature guitar heroics provide a hook with emotional stakes.
This will be the band's 10th studio album — counting the 2020 cover record Built to Spill Plays the Songs of Daniel Johnston — since forming in 1992. The word "band" is tricky here, as Built to Spill has always been Martch's vehicle, shaking up his lineup of players every few years since formation. In those early days, Built to Spill received acclaim for its unconventional song structures and extended run-times, capturing the attention of Warner Bros. following the release of now-classic There's Nothing Wrong with Love in 1994.
The Warner Bros. era — which is just now ending with the announcement of When The Wind Forgets Your Name — saw the band prove that indie rock could go major without losing creative control or quality. Perfect From Now On (1997) and Keep it Like a Secret (1999), are considered two of the best and most influential albums of the '90s, respectively capturing the band's ability to make seven-plus-minute epics and quick, peppy bursts of indie gold.

This will be Built to Spill's third appearance at Sled Island following sets in 2010 and 2016. It's the first chance for Calgarians to see the current lineup of Martsch alongside Melanie Radford and Teresa Esquerra, as well as songs from When The Wind — an exciting new era for an act that's been at the top of its game for nearly 30 years.