MUSIC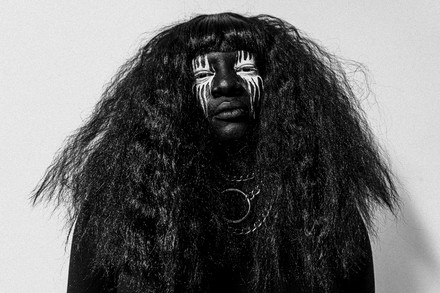 Backxwash
(2022)
Montreal, QC
Backxwash aka Ashanti Mutinta is a Zambian-Canadian rapper & producer based in Montreal, Quebec. She is most noted for her 2020 album God Has Nothing To Do With This Leave Him Out Of It, which won the 2020 Polaris Music Prize.
Her work is based in the horrorcore, hip-hop and industrial metal genres, and includes a culmination of themes around the intersection between faith, identity, and queerness. The poetry of her lyrics are the beginning of a cathartic healing process in which she is granting herself permission to be angry.
Her album I LIE HERE BURIED WITH MY RINGS AND MY DRESSES features productions by Backxwash, clipping., Nowhere2Run, as well as features by Censored Dialogue, Lauren Bousfield, Sad13, and Ada Rook.