MUSIC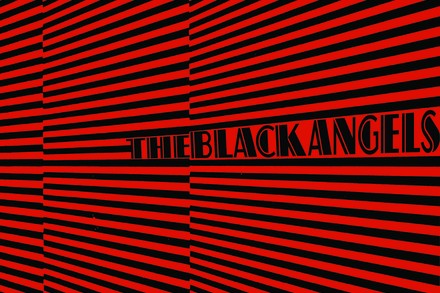 The Black Angels
(2020)
Austin, TX
As the psychedelic rock movement continues it's somewhat unlikely and seemingly natural resurgence thanks in large part to the ubiquitous presence of The Flaming Lips and the constantly shape-shifting output of more recent scene darlings Tame Impala and King Gizzard And The Lizard Wizard, it's still hard to see Austin's The Black Angels as anything but the actual torch-bearers of neo-psychedelia, and foundational tastemakers of the genre to boot.
While that may be a bold statement, it's one they certainly have the cred to back-up. In 2008, they fulfilled every psych kid's dream by becoming the actual back-up band to Roky Erickson, leader of the 13th Floor Elevators, arguably the act for which the genre's namesake was coined with their debut album The Psychedelic Sounds Of The 13th Floor Elevators (1966). With founding members of The Black Angels joining forces to create the Reverberation Appreciation Society, they are also responsible for the creation of Austin Psych Fest, better known today as Levitation, now a multi-city, global psych fest that has helped to elevate reverb-drenched, spacey and transcendental rock to the biggest stages in the world.
However, none of that speaks to the music they make itself. With expertly-played dreamy, kaleidoscopic soundscapes, layered and echoing vocals and genuine freakout jams, the expectations of the genre are met and surpassed. However, the Black Angels' slow-burn anthems, both unsettling and joyous, don't just kneel to the pillars of the giants of yesterday, but push forward with inspiration coming equally from the cosmos as today's political climate.
While yes, The Velvet Underground would be proud to know they inspired the naming of one of rock & roll's great inspirations, they would likely be prouder in knowing that they became so without the crutch of being a simple retro-revival act...but one with strong boundary-pushing, community-building tendencies.