MUSIC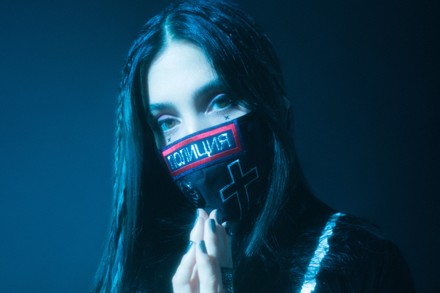 Pussy Riot
(2020)
Moscow, Russia
The story of political renegades and mutating musical act Pussy Riot is still being written, but right now Nadya Tolokonnikova is using the moniker for an electro-rap project that uses bangers as a vehicle for anti-establishment propaganda.
The first time most outside of Russia heard about Pussy Riot was when members were arrested, held without bail and sentenced to two years in prison for playing 30 seconds of punk rock during a demonstration at Moscow's Cathedral of Christ the Savior. It was just one of many filmed guerilla performances where the neon balaclava-clad group would protest Vladimir Putin's administration and the Russian Orthodox Church. Pussy Riot, and myriad human rights activists, believe the two conspire to run an extremist regime hellbent on suppressing dissent and blockading rights for those outside the highest level of power.
Those were the days of Edward Snowden and flash mobs, just a short moment before the word "influencer" would fall on the world's lips. Since then, members of the original Pussy Riot have shared different takes on what their collective goal should be and have each found their own means to pursue those ends. For Tolokonnikova, hip-hop and electronic music have become a way to mass-communicate and elicit the visceral response of the early Pussy Riot videos.
It has brought Pussy Riot to high-profile music festivals across the world and secured collaborators like Junglepussy, Vic Mensa and Dave Sitek. Tolokonnikova's music, which criss-crosses club genres while vocally hammering the Pussy Riot doctrine, is anything but suppressed.