MUSIC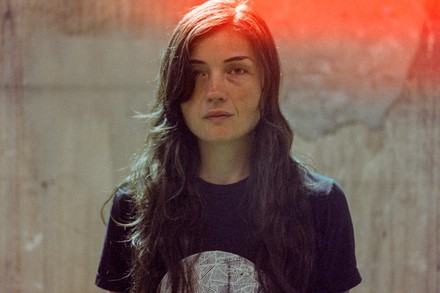 Nivhek (Liz Harris/Grouper)
(2020)
Astoria, OR
When Grouper, the best known alias of Liz Harris, was finally secured to perform at Sled Island in 2018, it was an event of bucket-list proportions. She had been on the vanguard of experimental music for more than a decade, and her 2018 album Ruins captured the humid melodicism of the faceless little universes she'd long been conjuring with breath, synth, piano and voice in just 22 minutes. The show happened, was utterly glorious and would have been satisfaction enough had it been the last we'd ever heard from Harris.
Then, in early 2019, the world received a double album made up of two longform compositions called After its own death / Walking in a spiral towards the house, by Nivhek. Harris's Nivhek isn't a clean slate from Grouper's legacy or its anthesis. Nivhek contains all the same atmosphere and temperature of Grouper, but the two have been spliced up into the ephemeral particles and exist in gaseous contrast to the freeze-melt dynamic we're used to from Grouper. The album is a collection of bells, distortion, guitar and bass hums that chart a constellation out of our earthbound interpretation of Harris.
It's not true that lightning doesn't strike in the same place twice. It's just overwhelmingly unlikely. Nivhek is that second strike in that it has all the memory of the first collision but exists independently at one-in-nine-million odds. Harris's turn as preternatural conductor of her own body of work is perhaps the most exciting thing she's done yet.