Visual Art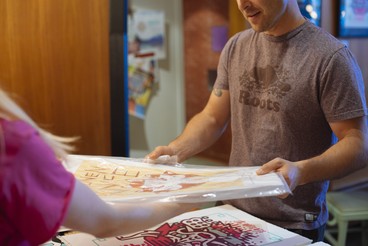 Sled Island Poster Show
A vital part of Sled Island since its inaugural year, the annual Sled Island Poster Show pairs local artists with musicians playing the festival to create limited edition, hand-silkscreened posters by Burnt Toast Studios. Posters will be on display and for purchase.
---
Artists include Julien Baker, Japanese Breakfast, Le1F, Hop Along and Bully, Kid Congo Powers and Oblivians, Man or Astro Man?, Cate Le Bon, The Messthetics and Fly Pan Am, Screaming Females, My Nu Leng, JPEGMAFIA, and Jessica Pratt.
Poster illustrators include Kelly Archibald, Katie Armour, Heather Buchanan, Erik Grice, Zack Halas, Tyler Lemermeyer, Steph Love, Nasarimba, Janeen Scott, Derek Simmers, Amber Solberg and Shalom Toy.