MUSIC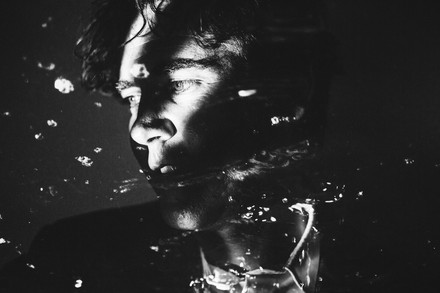 Cass McCombs
(2019)
Bay Area, CA
Cass McCombs' evocative lyricism brings to mind the closed-captioning of another person's daydream. Part mystic, part prankster and all-around poet, McCombs sounds like he belongs as much on stage in a lonesome tavern in Death Valley as at the back of an alternative bookstore in Boulder.
His debut EP Not the Way (2002) made enough of a splash to land him a session with the legendary John Peel and a recording contract with 4AD. Debut full-length A (2004) fully introduced his comforting mid-range vocals, surreal but finely-detailed lyrical style and the airy microdose of psych that laps at the edges of his inquisitive guitar style. Though he's jumped from 4AD to Domino to ANTI- and has written songs you could describe as country, punk and pop since then, the fundamentals of his sound are still instantly recognizable today. And while his discography is dense, esoteric and filled with character studies, absurd renderings of reality and philosophical conflict, it is far from inscrutable.

Amongst his ten full-length albums there are two opposite entry points we'd recommend for first-time listeners. There's A Folk Set Apart, the 2015 compilation of career-spanning tidbits that show off McCombs' range of genre and storytelling style, and the just-released, more precise Tip of the Sphere, where clean production and precise musicianship make the room needed to hear his voice (literal and figurative) clearer than ever before. Don't think of the suggestion as an either/or proposition — paired against one another, these two albums show both what wonders McCombs is capable of and the high watermark he stands at today.