MUSIC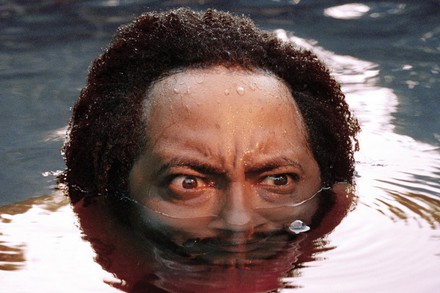 Thundercat
(2018)
Los Angeles, CA
Whether he's winning Grammys with Kendrick Lamar, collaborating extensively with experimental phenom (and 2017 Sled Island curator) Flying Lotus or reaping critical acclaim from his own stellar solo work, multi-instrumentalist Stephen Bruner (aka Thundercat) reigns supreme like some funked-up philosopher king.
Having worked with nearly every major act of the past decade from Kamasi Washington and Erykah Badu to Kendrick Lamar and Childish Gambino, Thundercat's influence is as versatile as it is distinct, and his own whirlwind multi-LP run never lacks in carnivalesque energy. His latest album Drunk (which received Pitchfork's "Best New Music" distinction) is a masterwork in electronic experimentalism, shuffling between jazzy jaunts with frenetic rhythms punched out at breakneck speed and bass-heavy funk jams that shake the floorboards.
But it's his trademark falsetto crooning out oddball lyrics that draws listeners to the wickedly-talented virtuoso, offering brief glimpses into the warped mind of this musical Da Vinci.
Possessing the prodigious ability to replicate Drunk's soaring vocals in a way that makes them even crisper live, Thundercat weaves in and out of groovy bass-licks and reverberating drum-strikes as though escorting fellow explorers through his instrumental note-storm. He's even composed for the Emmy-winning, Donald Glover-helmed series Atlanta on FX, which might just be the best-scored show on television.
Experiencing Bruner in full force is like wandering down a street and happening upon another world, entering a land where Thundercat sits on the throne and lesser producers must pay homage.