MUSIC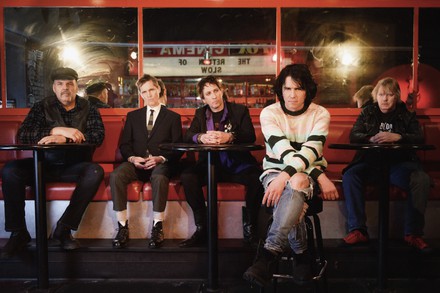 Slow
(2018)
Vancouver, BC
It's not hyperbole to say that at one point during their three-year run, Slow were the most talked-about band in Canada. From 1983 to 1986, "the most notorious rock band in Vancouver" earned themselves a reputation for their unhinged punk rock and incendiary live show.
The latter was the undoing of the band, when in 1986 they managed to shut down the first (and last) Festival of Independent Recording Artists at Expo 86. It was a legendary kiss-off that landed Slow in national headlines and drew the ire of concerned parents across Canada.
While it was their onstage antics that put the band in the national zeitgeist, it was their music that left the real mark. Predating the Pacific Northwest grunge explosion by a few years, Slow's debut album Against the Glass was a beacon of what would come out of Seattle. Listening to it now, it's no surprise that the band calls Sub Pop founder Jonathan Poneman an avid fan. Thirty-some years since its release, Against the Glass still sounds modern, like a collection of Stax Records deep cuts done by The Replacements.
A remastered release of Against the Glass for Toronto's Artoffact Records prepped the band for a four-show tour of BC, but with a new album in the works, Slow are finally ready to conquer Canada again.