FILM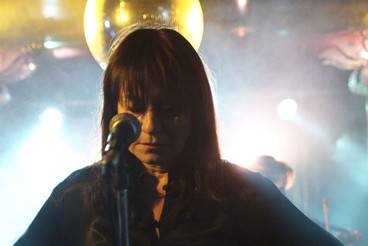 Nico, 1988
Feature Film, Dir. Susanna Nicchiarelli, Starring Trine Dyrholm, Italy/Belgium, 2017, 93 mins
It's 1988 and Christa Pӓffgen, known professionally as Nico—the iconic voice of 1960s counterculture, former Velvet Underground singer and darling of Andy Warhol's Factory—is long past her prime. In Susanna Nicchiarelli's stirring portrait, we follow the troubled Pӓffgen and her band's disastrous European tour, the impact of the singer's drug use and her attempt to reunite with her estranged son.
Best known for her roles in The Commune, Festen and A Royal Affair, Trine Dyholm's portrayal of Nico intimately expresses the rancour and tragedy she was known for. Examining her childhood in World War II Germany and her later-in-life attempt to conquer heroin addiction, the film is a fascinating character study of a complex and confrontational woman as she reconciles with her legacy.
Winner of the Horizons/Orizzonti Award for Best Film, Venice Film Festival, 2017.
Screened with short films:
Catalog, Dir. Emmanuel Ho, 4 mins
as.phyx.i.a, Dir. Maria Takeuchi and Frederico Phillips, 2 mins