MUSIC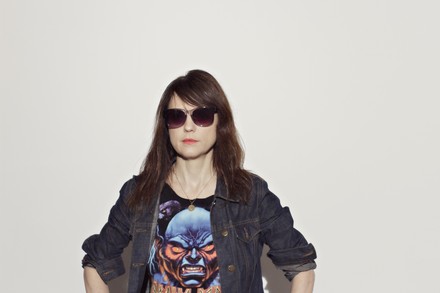 Mary Timony Plays Helium
(2018)
Boston, MA
Guitar hero, golden dove and modulator of melodies, Mary Timony always manages to find the ideal outlet for her evocative indie rock jams. While currently fronting Washington, DC's Ex Hex, the American singer-songwriter (who also plays keyboards and violin) traces her post-punk lineage to renowned acts like Autoclave, Wild Flag and, of course, the hypnotic Matador Records outfit Helium.
Twenty years may have passed since Helium went up in smoke, but now, with bassist Brian Betancourt and percussionist David Christian (of the Brooklyn group Hospitality) at her side, Timony is once again sharing those lighter-than-air and heavier-than-heck tracks live on stage. Revisiting the crux of Helium's long-underrated back catalogue, Timony's forthright delivery transcends the passage of time and breathes new life into honeyed harmonies and rockstar-killing choruses.
A born soloist who has shaped her supersonic dreamscapes according to a truly unique personal narrative, Timony possesses a virtuosic guitar style that relies as much on alternate tunings as it does on her impassive vocals. Memory and destiny collide as the once scrape-kneed upstart brings an exploratory magic to the typical teeth-baring, smash-and-grab intensity of her celebrated live performances.