MUSIC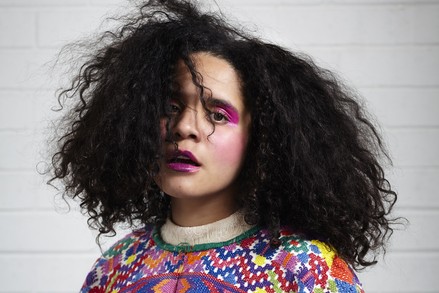 Lido Pimienta
(2018)
Toronto, ON
With the 2017 Polaris Music Prize under her belt, Lido Pimienta explodes into the unknown with unstoppable conviction. It was her Spanish-language album La Papessa, written and produced on her own after the dissolution of her marriage to producer Michael Ramey, that earned her the coveted Canadian music prize. The queer, Indigenous Afro-Colombian songwriter drew inspiration from tarot mythology through the high priestess (La Papessa) to summon the power she needed to move forward creatively. She has an unwavering ability to evolve and be herself, all while doing what she can to include those without a microphone.
By the age of 13 she had already fronted hardcore bands, cementing her commitment to outsider thinking and activism. This morphed into an interest in trip-hop as she immersed herself in music as a teenager, setting the stage for her current lush electronic sound. Her immigration to Canada to escape civil war in Colombia eventually led to a debut album release in 2010 and a degree earned in Art Criticism before the release of La Papessa.
Today, she continues to be an outspoken force advocating for underground music scenes to confront their frequent exclusion of people of colour and women. With killer synth, snappy basslines and a bold voice, Pimienta offers a celebration and a call to action in her music. Although sometimes criticized for her unapologetic approach to activism, she never backs down, following her fierce heart and raising us all up in the process.