Visual Art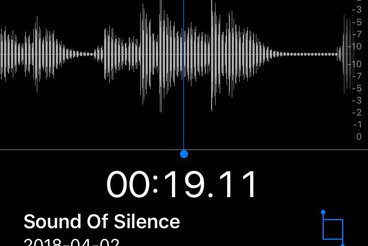 Interludium
Check website for the radio airtime.
Interlude evolved as a word to mean the brief period of play between scenarios—often temporarily entertaining in variance to what occurs before or after. Inter is between and Ludum is play. Interludium in medieval latin became Interlude in middle english and bringing us to the present day word which provides a pleasant divergence between differing situations. To call this project explicitly an interlude would be incorrect, such experimentation is the spirit of the messiness of any growth or change (as is apparent by the good fortune to live in a city where infrastructure such as roads and sidewalks may be developed and replaced) – this project is an interludium, a state between our usual states of play. As a consequence of the construction on 17th Avenue SW, Bedet will work with Western Canada High School students to produce sound works as a byproduct of the sounds produced from these sites of change. Stay tuned and keep your eyes peeled along 17th Avenue SW for that which is between play.
Presented in partnership with cREative Realm
---
ARTIST
Ashley Bedet

ABOUT THE ARTIST
Ashley Bedet became and artist after leaving her hometown of Calgary but she came back, which is why you are reading this now. Bedet's artistic practice is about collecting ideas—often from seemingly unrelated fields—to consider amalgamated perspectives. Focusing on the dialogue visual art has with the world beyond itself and how multiple fields may inform each other, resulting in a greater understanding of the world is her main priority. In acknowledgement that one is both in, of, and acts upon the world, Bedet's interest is to make artwork which is in dialogue with itself, the art world and that beyond it. Consistent questioning of this kind requires curiosity, humility and resilience. There is no end to this inquiry, no final universalizing thought, just the consistent passion—undulating in its forms—for life and existence itself.