FILM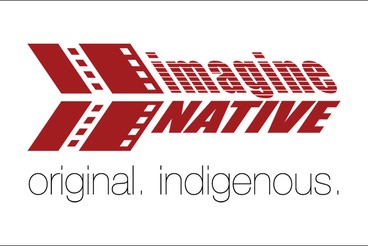 imagineNATIVE Film + Video Tour
Sled Island is thrilled to announce a partnership with imagineNATIVE Film + Media Arts Festival (Toronto, October 17 - 21, 2018) and Treaty 7 Film Collective. As part of Indigenous Resilience in Music's National Indigenous Peoples Day programming on Thursday, June 21, Sled Island will screen selections from imagineNATIVE's 2018 touring package chosen by Treaty 7 Film Collective. This event is free and open to the public.

ImagineNATIVE's Journey Through Turtle Island touring 2018 shorts programme:
Holy Angels Dir. Jay Cardinal Villeneuve, Canada, 2017, 13 min, short documentary
KEEWAYDAH Dir. Terril Calder, Canada, 2017, 9 min, animation
Three Thousands Dir. Asinnajaq, Canada, 2017, 14 min, short documentary
Kewku Dir. Sean Stiller, Canada, 2017, 10 min, short documentary
Lelum Dir. Asia Youngman, Canada, 2017, 9 min, short documentary
Creature Dada Dir. Caroline Money, Canada, 2017, 4 min

We're also pleased to present two short films from director Trevor Soloway, including his narrative short Indian Giver (2016) and an episode from his new documentary music series The Intertribal Series (2018), produced in collaboration with CJSW 90.9FM.
We'll be screening the first episode in the series featuring singer-songwriter Armond Duck Chief. A Q&A will follow this portion of the screening.
---
imagineNATIVE is the world's largest presenter of Indigenous film. Its annual tour brings Indigenous-made film and video works, community engagement activities and youth workshops to communities across Canada.
Presented by imagineNATIVE, Indigenous Resilience in Music, Treaty 7 Film Collective, CBC Calgary and Arts Commons.