FILM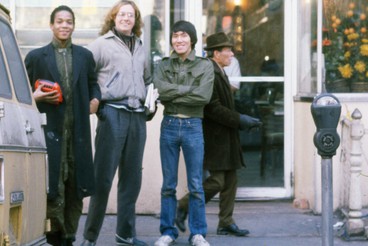 Boom For Real: The Late Teenage Years of Jean-Michel Basquiat
Documentary, Dir. Sara Driver, USA, 2017, 78 mins
Before the art and real estate booms of the Regan era, 1970s downtown New York City was considered a derelict, crime-marked stain on the country. It was also the epicenter of a community of young artists—musicians, painters, sculptors and filmmakers—who lived in burned-out buildings while cross-pollinating work and experimenting with new mediums. In 1978, artist Jean-Michel Basquiat was one such creator, living on friends' couches in the East Village.
Exploring his pre-fame years, the film looks at the city that fed his creativity and delves into politics, hip-hop, punk rock, race issues and the art scene. Drawing on never-before-seen works, writings and photos, the film includes memories from other emerging artists of the period (Jim Jarmusch, James Nares, Kenny Scharf and Patricia Field, among others).
Film stock and music from the time recreates a lost New York—one that changed utterly in the following decade and helped give rise to one of the 20th century's most iconic artists.
Screened with short films:
Close Your Eyes, Dir. Doug Melnyk and Larry Glawson, 3 mins
Hit, Dir., Becky James, 4 mins (selected by Sled Island 2018 guest curator Deerhoof!)