MUSIC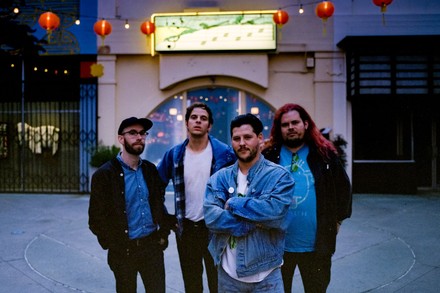 Wavves
(2017)
San Diego, CA
As soon as the first chords wash over the audience, Wavves put cellphones to rest and turn the quietest concertgoers into impassioned headbangers. There's no need for words or awkward lulls as the band dives into a brand of punk shaped by California sun and heartbreak. Nathan Williams' infectious style of songwriting melts over an audience with ease, using repetition as a tool to get everyone singing along to each pungent chorus. There are no quiet songs in the band's repertoire, mirroring the supersonic nature of their creation.

When Williams founded Wavves in 2008, it was just him versus the world. He won the first battle. His first two full-lengths were rugged but genuine, carving out space for his band's sandcastle throne and a breakthrough album in 2010. With King of the Beach, Wavves maintained the unfiltered, self-deprecating rawness of their earlier work, but they also ventured out into a rhythmic world of pop accessibility and fluidity, later working with producer John Hill (Rihanna, Shakira) on 2013's Afraid of Heights. Since then, Wavves consistently deliver knockout choruses and reverb-saturated guitar work designed to turn live shows as wild as possible. It's no surprise that they teamed up with fellow Sled Island 2017 performers Cloud Nothings for an album in 2015. The band currently consists of four members: Alex Gates shares guitar duties with Williams, Stephen Pope plays bass and Brian Hill is on the drums.

Wavves released a new album this year, and it's not hard to see why it's called You're Welcome. With singles as hypnotizing and playful as "Million Enemies" and "Daisy," the record is shaping up to be one of their best yet. This is not only Wavves' first appearance at Sled Island, but it's also their first show in Calgary.