FILM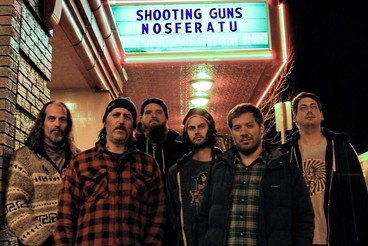 Nosferatu with Shooting Guns Live Score
Germany, 91 mins, 1922. Dir. F.W. Murnau
Screening at 9:00pm on Thursday, June 22 at the Globe Cinema. Tickets available now.
JUNO and Polaris Prize award nominees Shooting Guns' psychedelic, heavy metal and stoner rock sound is the perfect doomy apocalyptic soundtrack for F.W. Murnau's cinematic classic. The Saskatoon band will perform their original score live while on the screen, Max Schreck's haunting Count Orlok stalks the streets, out for blood.
Presented with community partner Night Terrors Film Society.