MUSIC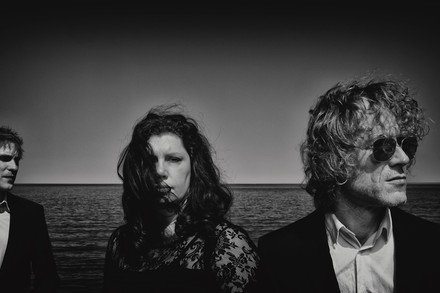 Low
(2017)
Duluth, MN
For a band that's mastered the art of minimalism, Low sure have made a lot of wildly different albums. Formed in 1993 partly as a coy opposition to the loudness of grunge and post-punk en vogue at the time, their first album I Could Live In Hope sounds like a pain felt so sharply it can only be heard at a distance. It cemented trademarks for the band, like Alan Sparhawk and Mimi Parker's impossibly easy, halting vocal harmonies and a drum kit so gently brushed it could be mistaken for a faraway wind chime's echo.
During those first years on Vernon Yard records, Low continued to toy with convention at their live performances. If the crowd wouldn't share their muted melancholy or persistent patience, they'd simply go slower and quieter, more dedicated to doing exactly the kind of music they wanted to do.
After grinding down the pace and volume as far as they could with their existing palette, Low's first record for Kranky, the Steve Albini-produced Secret Name, implemented subtle electronics as a still, sobering foil. Experimentalism would continue on their move to Sub Pop, and colour classics like Things We Lost in the Fire, Drums and Guns, and the rest of the records completing the band's 11-strong catalogue of full-lengths.
Along the way they've challenged listeners again and again with a commitment to their roots and drastic left turns (including those outside the band proper, with Sparhawk participating in numerous side projects over the years). It's a move that's paid off: as the band has kept some of the fiercest, most loving fans in music, they've also won over those who stopped to take the time to get know them at every step along the way.