MUSIC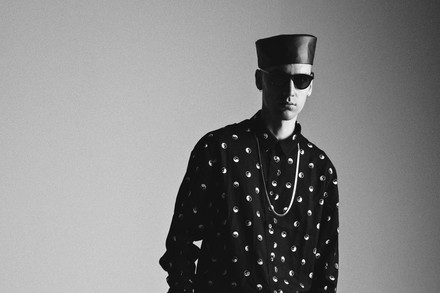 Jimmy Edgar
(2017)
Berlin, Germany
If Bootsy Collins and Chromeo ever teamed up to play famed Berlin superclub Berghain, it would probably sound a lot like the kind of music that Jimmy Edgar lives for. The Detroit-born, Berlin-based DJ and producer has built a flourishing, decade-plus career by crafting club cuts that smudge the line between heady, intellectual techno and chrome-covered funk.

His world-renowned DJ sets are praised for his ability to take the sounds of the Motor City and steer them onto the Trans-Europe Express. As the leader of the label Ultramajic, Edgar has championed a brand of club music that feels futuristic while simultaneously harkening back to the halcyon days of early Detroit techno and electro, with a clear funk and R&B lineage.

Edgar is a singular talent, with a reputation that has earned him bookings at world-renowned clubs on the forefront of electronic music.