FILM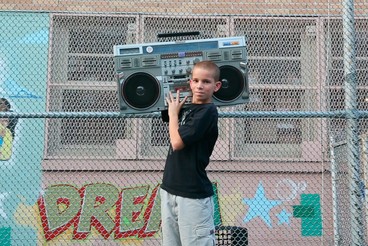 Cassette: A Documentary Mixtape
UK, 92 mins, 2016, dir. Zack Taylor. Canadian Premiere
Screening at 9:00pm on Wednesday, June 21 at the Globe Cinema. Tickets available now.
This charming documentary delves into why the cassette has remained a credible format for music enthusiasts and audio nerds alike, following cassette inventor Lou Ottens as he recaps the history of tapes. Cassette features interviews with Henry Rollins, Thurston Moore, Damien Jurado, Mike Watt, Ian MacKaye and more.
Shorts:
Broken Communication (Montreal, 2.5 mins, 2016. Dir. Greg Doble.)
Goran (Montreal, 11 mins, 2014. Dir. Roberto Santaguida, Montreal.)
Presented with sponsor Sloth Records.