MUSIC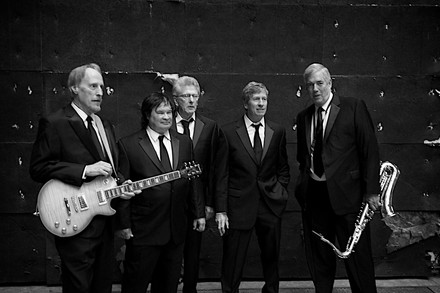 The Sonics
(2016)
Tacoma, WA
Advance tickets for this sold have completely run out. A very limited number of tickets may be released based on passholder demand.
If any band was proto-proto-punk, it was The Sonics. As early as 1960, they were playing garage-rock standards of the day like Richard Berry's "Have Love, Will Travel" and the seminal "Louie, Louie," but harder, faster, dirtier. Their own songs were about girls, surfing, cars, witches, drinking strychnine, psychopaths and Satan, and have been covered by Bruce Springsteen, The Flaming Lips, The Fall, The Cramps and L7. They recorded their drums with one microphone and a two-track recorder—Kurt Cobain called the results "most amazing drum sound I've ever heard." Remember the LCD Soundsystem song "Losing My Edge," where James Murphy lists all of his favorite bands? He says The Sonics four times.

Earlier this year, they released their first new material in 49 years: the album This Is The Sonics. The album is as raw and nasty as anything recorded in their '60s heyday. Singer and keyboardist Jerry Roslie has a voice—a howl—that would make vocalists a quarter of his age jealous. More impressive still, they released the album on their own label and are touring extensively. They're already your favorite band's favorite band, and everything that made them so influential and so vital to modern music is still intact.