MUSIC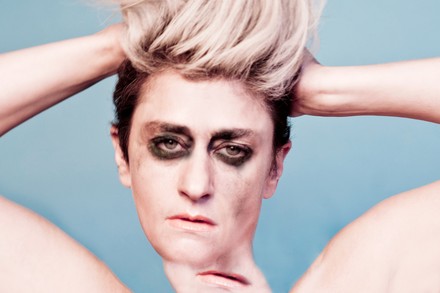 Peaches
(2016)
Berlin, DE
"The boys wanna be her. The girls wanna be her. I wanna be her… So do you!"

So go the lyrics to just one of Peaches' empowering and endlessly listenable songs. This has grown to be an apt description for the larger-than-life artist herself. In the 16 years she's been releasing albums under this name, the icon born Merrill Nisker has bared it all—both literally and figuratively. Primarily using rhymes and electronic beats, she is never beholden to anything but her own irresistible swagger and unabashed body politics.

Throughout her life she's worn many hats. Leaving behind a career as a librarian, Peaches has used music, film, theatre and many other disciplines to challenge and delight the public on identity issues including sex, gender and power. What makes this all so important is that she has proven that liberating yourself (and getting pissed off at the systems that aim to inhibit us) can be a hell of a lot of fun.

From the pervasive power of Teaches of Peaches single "Fuck the Pain Away" to the recent sexually-celebrant title track of Rub, Peaches has never ceased to push as hard as she can to destroy the barriers that keep expression of self in line. She's a provocateur and a punk, an assault and an icon. She's the loudest voice with the most to say. For these reasons and so many more, Sled Island is proud to collaborate with her in the role of guest curator.