MUSIC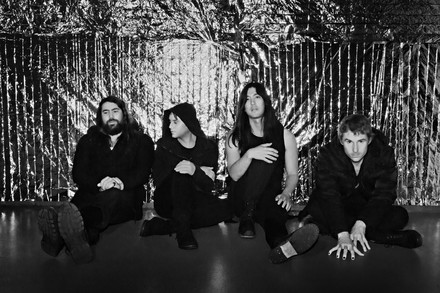 HEALTH
(2016)
Los Angeles, CA
Advance tickets for this show have completely run out. A very limited amount of door tickets may be released based on passholder demand.
The punishingly loud riot act read by HEALTH during Sled Island 2009 brought audiences gleefully to their knees. A lot has changed since then, but the band's impact remains the devastating same. They've since expanded their position in the spider's web of terrifying noise and mechanized dance music to a colossal level, with the hi-def industrial of latest album DEATH MAGIC as proof.

HEALTH draws from ritualism both on their recordings and in their live approach. Drums pound until all thought ends, vocals are delivered mantra-style, and a switch-and-bait interplay of dissonance and melody swims all around the listener. It isn't unlike machinegun fire as therapy.

Good old fashioned racket is the madness, and the release it offers is the method. HEALTH offers the rare chance to fully lose one's self to an alternate mayhem than that of everyday living. They confront you with the power of frazzled electronics and angular edges. They offer peace with a logic-defying mastery of disorder and rhythm.

Ask anyone who's been to a HEALTH show and they'll agree: it's a sensation so incorruptible that it defies the confines of words. Without need for logic or explanation, HEALTH leads its parish to a place of unholy commune, where reason is only in the power of being there to feel something.