MUSIC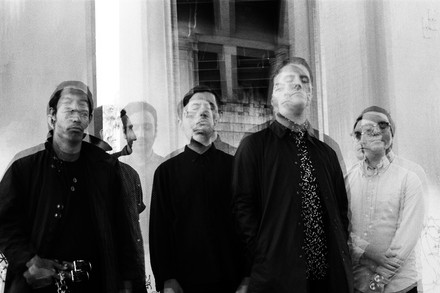 Deafheaven
(2016)
San Francisco, CA
To say Deafheaven are one of the best bands in metal is a disservice to a band that seems intent on destroying genre. Deafheaven are one of the best bands working in music, period—merging black metal, shoegaze and a variety of other disparate genres into an electrifying take on metal that is equal parts emotion and evisceration.

The five-piece rose to prominence and critical acclaim with the release of their sophomore album, 2013's Sunbather. Their latest album, New Bermuda, finds the band expanding conventional ideas of metal even further, incorporating influences like Red House Painters, Wilco and Low.
Deafheaven's live show is punishing sonically as well as physically. Drummer Daniel Tracy anchors the band with pummeling blast beats and a technicality that is even more impressive in person than it is recorded. Frontman George Clarke haunts the stage, delivering his near-indecipherable vocals like a priest delivering a sermon. Topping it all off is lead guitarist Kerry McCoy's incorporation of old-school thrash riffs that sound as good now as they did when Anthrax used them. But Deafheaven are at their best are when they finally relent. A rare moment of bliss forms just long enough for you to catch your breath—before it all falls apart and the band picks up again.