MUSIC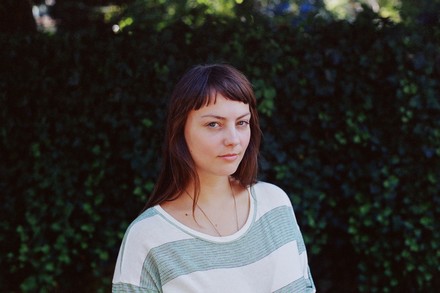 Angel Olsen
(2016)
St Louis, MO
Advance tickets for this show are now off sale. A very limited number of tickets will be on sale at the door for $30 - get there early! Passholders welcome.
Angel Olsen sounds like the best singer-songwriters of yesterday, instilled with contemporary insight and ability. The singer cut her teeth touring with acts like Bonnie "Prince" Billy and The Cairo Gang, but it was her solo recordings that catapulted her to critical acclaim in 2012 when she released her debut album Half Way Home.

Where Half Way Home was mostly just Olsen and an acoustic guitar, 2014's Burn Your Fire for No Witness sprawls thanks to the addition of drummer Josh Jaeger and bassist Stuart Bronaugh. The three-piece complement each other perfectly, bringing Olsen's ruminations on loss and loneliness to life in a profound way.

Songs like "Forgiven/Forgotten" showcase just how far Olsen has come since her 2012 debut. The song rocks like nothing else in her catalog, yet it teems with Olsen's distinct folk sound.

Olsen's voice is among the best in music today. It's a rich blend of Roy Orbison and Loretta Lynn; her natural vibrato shining through on every song. The most affecting moments on Burn Your Fire for No Witness are when Olsen steps to the mic alone, like on "White Fire." The power of her voice alone is enough to quiet even the loudest of venues.