Visual Art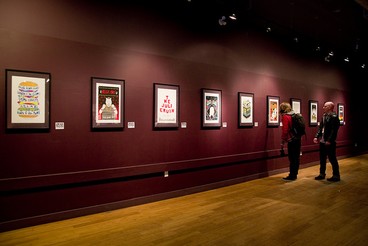 Sled Island Poster Show
A vital part of Sled Island since its inaugural year, the annual Sled Island Poster Show pairs local artists with musicians playing the festival to create limited edition, hand-silkscreened posters by Burnt Toast Studios! Posters on display and for purchase include:
Body/Head by Geneva Haley
De La Soul by Kyle Metcalf
Drive Like Jehu by Chelsea O'Byrne
Ex Hex by Chris Pecora
Fu Manchu by Darren Parnell
Godspeed You! Black Emperor by Marc Rimmer
King Tuff by Matt Darling
Lightning Bolt by Josh Holinaty
Sled Island 2015 by Brian Allen
Swervedriver by Greg Franklin
Viet Cong by Rory Doyle
Yo La Tengo by Alden Alfon and Karolina Gajewska
Curated by Josh Ruck.