FILM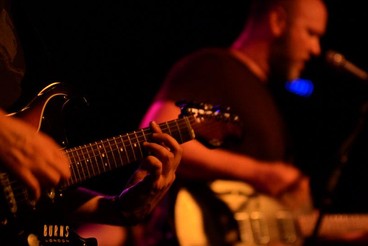 What Did You Expect? The Archers of Loaf Live at Cat's Cradle
Dir. Gorman Bechard, 89 minutes/USA (2012) Alberta Premiere
About the Film
Indie rock icons the Archers of Loaf reunited in 2011, and during the course of their reunion tour played two legendary concerts at Cat's Cradle in Chapel Hill, NC. Combining in-your-face concert footage along with rare interviews of the band, this film by director Gorman Bechard documents those concerts, and captures the excitement and explosive energy of what its like to see this extraordinary band perform live.
About the Director
Gorman Bechard is the author of seven novels: The Second Greatest Story Ever Told, Unwound (under the pseudonym Jonathan Baine), Ninth Square, The Hazmat Diary, GoodNeighbors, Balls and the upcoming Not So Pretty. He directed/wrote the indie features Friends (With Benefits) (2009) and You Are Alone (2006), the horror comedy cult-classic Psychos In Love (1986), and most recently completed Color Me Obsessed - A Film About The Replacements which Rolling Stone named one of "the seven best music documentaries of the year" and The Village Voice called "the rock version of Rashomon."
---
'The Pocket Watch' Dir. Greg Doble 5 min /Canada (2012) - Two worlds collide as an astute gentleman finds himself suddenly entangled with a expressive punk culture populated by fantastical characters.