FILM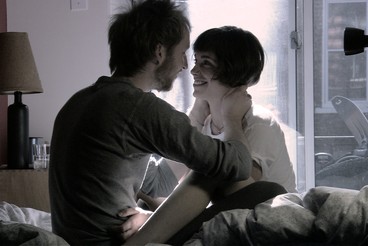 Shorts - Competition
64 minutes
None Such Place Hussein Juma 09:49/Canada (2012) - A young man engaged in an affair with a married woman must confront her husband about the mysterious circumstances of her disappearance.
Terrestrials Conor McNally 02:20/Canada (2012) - How can pictures be used in creating a memory? Moreover, how does one externalize or visualize the past? Terrestrials is about the feeling that memories create. Whether or not these memories are real or fictional is irrelevant.
Small Talk Dylan Rhys Howard 10:40/Canada (2012) - Small talk is a juxtaposition of words and images selected from hours of conversation and time spent with Edmonton-based musician Liam Trimble.
Not Far From The Abattoir Kyle Thomas 16:04/Canada (2011) - The story of a man confronting his demons, trying to imagine a better life outside of the only town he has ever called home.
The Pocket Watch Greg Doble 04:48/Canada (2011) - Two worlds collide as an astute gentleman finds himself suddenly entangled with a expressive punk culture populated by fantastical characters.
Motam Mundi Chris Bragg & Murray Smith 09:28/Canada (2011) - In this Dr. Seussian mind porno based on a collection of curiously true stories, it's your turn to feel — again — what it was like learning to read.
The Score - Samantha Savage Smith Ramin Eshraghi-Yazdi 04:02/Canada (2012) - Samantha Savage Smith + Food + Heavy Objects
We Refuse To Be Cold Alexander Carson 07:26/Canada (2011) - A poetic and lyrical portrait of a young couple spending a Montreal winter together