First Wave of 2013 Headliners Announced!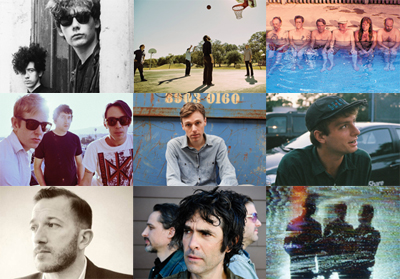 We're absolutely thrilled to announce our first wave of headliners for the 2013 edition of the festival. The initial line-up includes: legendary proto-shoegazers The Jesus and Mary Chain, epic instrumental post-rockers Explosions In The Sky, the Calgary debut of critically acclaimed experimental rockers Swans, Divine Fits, the indie rock supergroup featuring members of Spoon and Wolf Parade, national treasures the Joel Plaskett Emergency, wild crooner Mac DeMarco, the Polaris Music Prize-nominated solo horn player Colin Stetson, charismatic veterans of scuzz blues, Jon Spencer Blues Explosion and the heavily buzzed post-hardcore band Metz. These artists will join performances by the previously announced Sled Island 2013 guest curators: influential sound artist Tim Hecker and John Dwyer, with his psych-tinged, Krautrock-inspired garage band, Thee Oh Sees. Giddy as we are to see these 11 headliners and more than 250 other bands, filmmakers, artists and comedians?
Buy your special advance price festival passes now!
Permalink