MUSIC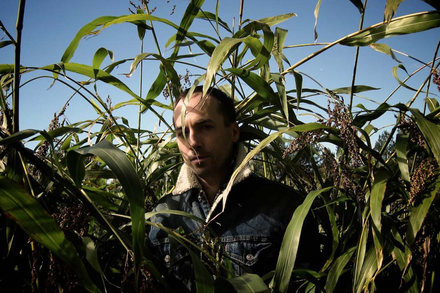 Tim Hecker
Montreal, QC
Being hailed as the most significant ambient music artist since Brian Eno might daunt some, but Tim Hecker's work stands up to the hype. The Montreal-based sound artist creates intense, multilayered soundscapes that exist at the nexus of melody and noise, chaos and order. Screaming loops of feedback, altered found-sound samples and shimmering keyboard textures bounce off one another. Distortion and echo generate eerie and surprising rhythms within a melancholy and almost spiritual envelope. Like the soundtrack to a half-remembered fever dream, Hecker's work creates a meditative space where anxiety and comfort, tension and repetition, coexist.
Hecker originally made a splash at the beginning of the last decade creating dark, pulsating electronica under the name Jetone. Under his own name over the course of six albums and a multitude of EPs, he has become one of the most respected and influential artists in his field.
GENRE
REFERENCE POINTS
Brian Eno
LINKS
#4
You're gonna have so much fun!
THE MUSIC LINEUP: BY NAMEVIEW ALL >
1

a

b

c

d

e

f

g

h

i

j

k

l

m

n

o

p

q

r

s

t

u

v

w

y

z