MUSIC
B.A. Johnston
Hamilton, ON
Just when you thought Sled Island exposed the limits of human endurance and depravity, Canada's favorite showman, B.A. Johnston enters our midst with his extra special brand of vaudeville and 80's nostalgia. Like sweet & sour pork, he will dazzle you with savoury electronic anthems, all the while simultaneously soothing your soul with sweet, tender campfire-inspired songs of love and loss. Yummy.
INTO
B.A. Johnston

? CHECK THESE OUT: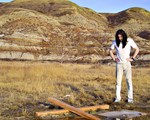 Andrew W.K.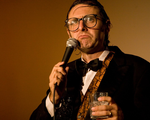 Neil Hamburger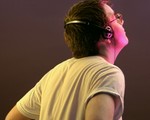 Windom Earle
GENRE
REFERENCE POINTS
They Might be Giants
LINKS
#10
Every year Sled Island holds a massive wrap up party and pig roast at Republik. Don't worry, there are veggie options too.
THE MUSIC LINEUP: BY NAMEVIEW ALL >
1

a

b

c

d

e

f

g

h

i

j

k

l

m

n

o

p

q

r

s

t

u

v

w

y

z